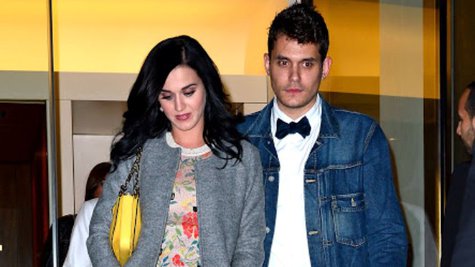 Katy Perry recently told Vogue magazine that she was still "madly in love" with John Mayer -- at the time of the interview, the two had split -- but it appears their romance is back on, big time. E! Online reports that over the weekend in New York City, the couple appeared "cuddly and cute" together.
A source told E! that "Katy definitely gave the impression that she and John are 100 percent back together," as they visited the Bowery Hotel and the Greenwich Hotel on Saturday. An eyewitness added that Katy "made it a point to show everyone around her" that she and John are once again a couple. We're not sure what that means, but it might have involved canoodling. Or at least hand-holding.
After the pair broke up earlier this year, John told Ellen DeGeneres that "coupling is tricky." But around Memorial Day, the two were spotted together at a party, and E! Online reported that they had reunited, but were "not putting a label on it" this time.
Copyright 2013 ABC News Radio