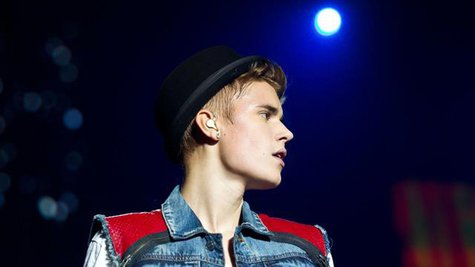 Justin Bieber 's contentious relationship with the paparazzi continues. He's been sued by a photographer who says he was attacked by Justin at a Calabasas, California, mall last year.
According to TMZ.com , Jose Osmin Hernandez Duran states that he and other photogs were snapping pictures of Justin and his then-girlfriend, Selena Gomez , in Justin's Mercedes at the time. The lawsuit claims that Justin was so frustrated with the shutterbugs that he exited his car and "delivered a martial arts-type kick...in the lower rib on the left side" of the plaintiff's abdomen.
Justin is also accused of punching Duran in the face and pushing him against a parked car. Duran's lawsuit states that minutes after the incident, Selena apologized to him.
The lawsuit seeks unspecified damages.
Duran is the second photographer to sue Justin this month. Jeffrey Binion filed a lawsuit against Justin and a bodyguard, Hugo Hesny , claiming that Justin ordered Hesny to grab Binion, throw him against the wall, grab him by the throat and flash a holstered gun at him, while the other bodyguards took the memory card out of his camera.
In unrelated Justin news, Saturday Night Live has posted online a previously-unreleased dress rehearsal sketch from when Justin hosted the show in February. It stars Bill Hader as a veteran country singer performing on Steve Harvey 's talk show; a wig-wearing Justin is his keyboardist.
At one point, Justin is caught off-guard when a wall starts to fall from the set. Overall, the sketch didn't get much laughter from the studio audience.
Hader and the sketch's writers offer commentary in the clip, with Hader dismissing it as a "train wreck."
Copyright 2013 ABC News Radio