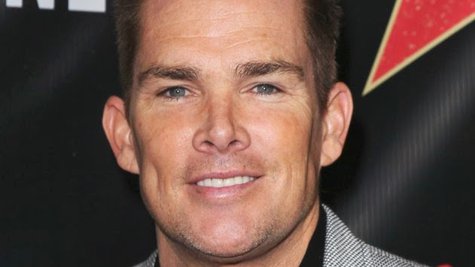 Now that the American Idol judges' panel seems completely up for grabs, what with Randy , Mariah and Nicki gone, and Kelly Clarkson denying her involvement, it's a good time for anyone who wants the job to throw their hat into the ring. So step right up, Mark McGrath of Sugar Ray.
Mark, who guest-judged American Idol in 2004, tells Billboard that the show could do worse than to go with someone like him, who has lots of experience on a variety of reality shows. "They've done the $20 million salaries and gotten no ratings; they might as well get a guy like me to do it for free," he says. "I think they're recalibrating how those shows are going to work; they got really bloated like any music industry product does, and now they have to get a little...aggressive again."
Noting that it was a "lot of fun" to be on the show back in the day, he adds, "Sure, I'd love to do it."
Next week, Mark and Sugar Ray will kick off their Under the Sun tour, which brings together three other big bands from the '90s: Smash Mouth , Gin Blossoms and Vertical Horizon .
Copyright 2013 ABC News Radio