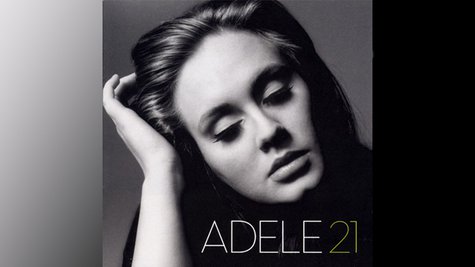 Everyone knows that Michael Jackson 's Thriller is one of the greatest albums ever, right? But there are some albums that came out more recently that are also worthy of that "greatest ever" accolade...at least according to Entertainment Weekly.
The new issue of EW runs down the "100 All Time Greatest" movies, TV shows, books and, yes albums. Thriller comes in at #4 on the list, right behind The Beatles ' Revolver, Prince 's Purple Rain and the Rolling Stones ' Exile on Main Street. "If you grew up in the '80s, this isn't just an album; it's the soundtrack to the first half of your life," writes the magazine.
Some of the more recent albums on EW' s list include Kanye West 's My Beautiful Dark Twisted Fantasy , which at #8 outranks albums by the Beach Boys , Bruce Springsteen and Stevie Wonder ; Adele 's 21, which came in at #17, and Alicia Keys ' debut, Songs in A Minor , which is in at #57. Amy Winehouse 's Back to Black is at #74, while Beyonce 's B'Day is #94.
Here's a list of some of the other notable discs on EW's list:
23. Achtung Baby -- U2
24. Discovery -- Daft Punk
28. The Miseducation of Lauryn Hill -- Lauryn Hill
31. Ready to Die -- Notorious B.I.G.
36. The Blueprint -- Jay-Z
41. The Marshall Mathers LP -- Eminem
43. Madonna -- Madonna
44. Off the Wall -- Michael Jackson
48. Stankonia -- Outkast
Copyright 2013 ABC News Radio