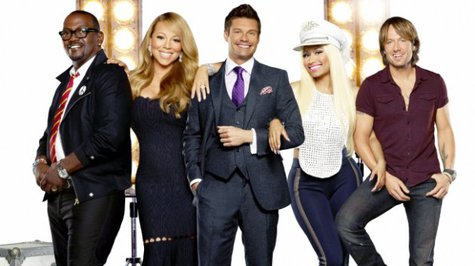 This season American Idol revealed a new judging panel, and now the show is introducing a new way to vote.
An interactive tool called SuperVote will allows fans to cast up to 50 votes at one time, Fox announced Monday. Fans can use the tool on any of the AT&T American Idol Vote destinations, such as AmericanIdol.com, the show's mobile app and Facebook. Fans can use all 50 votes on one contestant or spread the bounty between different singers.
The new online voting tool will kick off after Tuesday night's performance show. Of course, fans will still be able to call in to vote for their favorites, as well as text.
Idol viewers have always "supervoted" hundreds of times for their favorite contestants; now, though, it appears the show is encouraging it. Some have speculated that the show is hoping that giving younger, tech-savvy viewers this tool will result in a younger, more pop-oriented winner than in past years.
Copyright 2013 ABC News Radio