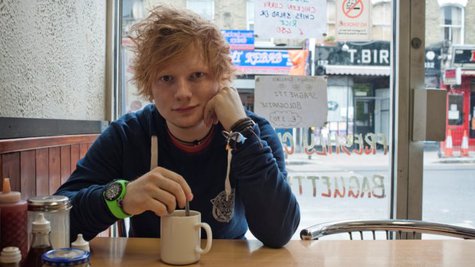 Ed Sheeran 's had quite enough of the speculation that he and Taylor Swift are more than friends.
Taking to Twitter from Australia, where he's currently on tour, Ed wrote , "These stories being written about me are bollocks." "Bollocks" is British slang for "B.S." Ed then wrote, "In other news..." and linked to a random video of an adorable, giant-eyed furry little animal called a Slow Loris eating a ball of rice.
So far, Taylor has yet to comment on all the stories linking her and Ed romantically.
In other Ed Sheeran news, he told the Australian music site Noise11 that his next album, the follow-up to + [plus], will be released on February 17, 2014. As for the title, it seems as though it'll be as hard to pronounce and write as + . "I can't tell you the name just yet but it doesn't start with a letter," said Ed.
The singer revealed one song title -- "Photograph," which he said would be "the big one" -- but insists he won't be debuting any new songs live, because, he says, they'd go viral so fast that everyone would be tired of them by the time the album came out.
Copyright 2013 ABC News Radio