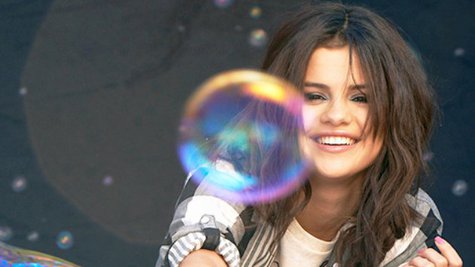 If Selena Gomez is upset over her breakup with Justin Bieber, we won't be hearing it her music.
Asked to describe her upcoming album, Selena tells Teen Vogue that it's a "really fun pop record," explaining, "I got to record twenty or so great songs and work with a bunch of different producers and they're all really fun, pop songs." She describes the sound as "a little Ellie Goulding -ish, a little island-y feel," adding, "I'm super-stoked for it."
As for the album's first single, Selena says it's coming out in April and describes it as "a huge fun dance record."
Selena plans to tour this summer in support of her new album, and she's got two additional movies on the way as well, in addition to her new Spring Breakers flick. One, an action movie called The Getaway, casts her opposite Ethan Hawke , while another is a "fun, dark comedy" with Nat Wolfe and Mary-Louise Parker.
Copyright 2013 ABC News Radio