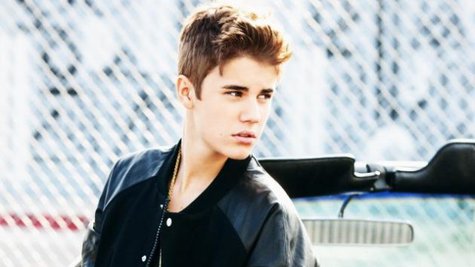 Don't believe the stories about Justin Bieber heading for a "meltdown." After all the drama the singer went through in the past week, from paparazzi altercations to medical emergencies, some had started to predict that he was going the way of Lindsay Lohan . But his manager says everything's just fine with the 19-year-old star.
Speaking to E! Online , Scooter Braun said of his star client, "There's nothing wrong with him. He's in a great place." As for Justin's canceled concert in Portugal, Braun said that it actually happened a while ago, due to the technical difficulties of moving the huge Believe tour production from one city to another.
"It has nothing to do with anything other than that," Braun told E! . "Tell everyone Justin is good, really good."
Braun also tweeted a link to an essay that Jada Pinkett Smith , mother of Justin's buddy Jaden Smith , wrote, titled , "Are we bullying our young artists?" In the essay, Pinkett Smith writes, "Do we feel as though we can say and do what we please without demonstrating any responsibility simply because they are famous? Is it okay to continually attack and criticize a famous 19 year old who is simply trying to build a life, exercise his talents while figuring out what manhood and fame is all about as he carries the weight of supporting his family...?"
After defending other young stars, such as Oscar nominee Quvenzhané Wallis , Pinkett Smith finishes by writing, "Imagine yourself, at their age, with the spotlights, challenges and responsibilities. Most of us would have fallen to the waste side [sic] before we could even get to a crashed Ferrari, a controversial romance, several heart breaks, or an Oscar nomination at NINE."
Pinkett Smith's husband also has Justin's back. The singer tweeted , "love to big man Will Smith for the great talk yesterday. We know the truth and we must stand tall. Love u man! thanks!"
And Justin has no hard feelings about what happened to him in London, including the bad press over his canceled 19th birthday bash, the concert he showed up late to, his confrontation with a rude photographer and the non-stop mocking of his, uh, "unique" outfits.
"The UK Beliebers are incredible," he tweeted . "i will be back. and i will see u again. and I am grateful for all of u. U are what made some of the other stuff ;) worth it."
Copyright 2013 ABC News Radio