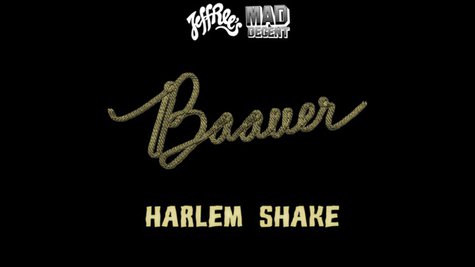 The popularity of "Harlem Shake" has led to copyright claims from two men who say the viral hit sampled their work without permission.
The New York Times reports that reggaeton artist-turned-preacher Hector Delgado and Philadelphia rapper Jayson Musson are seeking compensation from the label that released "Harlem Shake," Mad Decent Records.
Delgado was informed by his former manager less than a month ago that he can be heard at the very beginning of the hit track, saying, "Con los terroristas," or "With the terrorists." It's a line from a 2006 single that Delgado recorded.
As for Musson, he's the one who can be heard 15 seconds into the song saying, "Do the Harlem Shake." It's a sample of a 2001 rap song released by Musson's former group, Plastic Little .
Musson tells The New York Times that he called the artist/producer behind "Harlem Shake," Baauer , a.k.a. Harry Bauer Rodrigues , and thanked him for "doing something useful with our annoying music." His talks with Mad Decent Records regarding compensation have been, as the newspaper puts it, "friendly."
"Harlem Shake" has topped the Billboard Hot 100 chart the past three weeks.
Copyright 2013 ABC News Radio