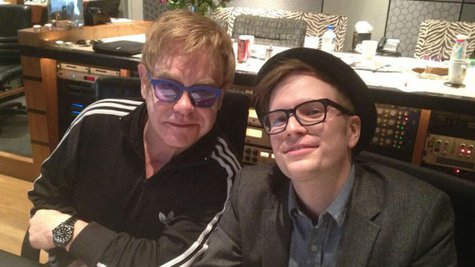 On Wednesday, Fall Out Boy frontman Patrick Stump tweeted a picture of himself sitting next to Elton John with the message " #saverockandroll #sireltonjohn" attached. The photo sparked rumors that the two would be working together on the band's upcoming album, Save Rock and Roll , due on April 16.
Now, reps for FOB have confirmed that the legendary pop icon has indeed recorded a track with the band at a studio in Atlanta for Save Rock and Roll . No other information about the song they recorded has been made available.
Last month, Stump hinted to Billboard that there would be "a couple of guests" on their forthcoming record, so there may be some more surprise collaborations headed our way.
Copyright 2013 ABC News Radio