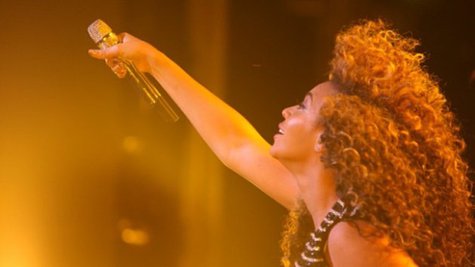 When Beyonce sang "I can see your halo," we're almost certain that she wasn't singing about fellow Texan George P. Bush , the son of former Governor of Florida Jeb Bush and grandson of former President George H. W. Bush .
Still, that didn't stop George P. from using Bey's song "Halo" as the backing track for a video announcing his run for Texas land commissioner. The move, of course, left some folks puzzled, considering that George is a Republican, and Beyonce has been a longtime supporter of Democrat President Obama .
Well, there's no need to figure out the mystery now, especially since the video using Beyonce's music is now marked private on YouTube, according to the Texas Tribune . Another video, using the same footage but different background music, is now up. A spokesman for Bush tells the Tribune that the switch wasn't made because Bush found himself on Bey's bad side, though.
"We didn't get any calls from Beyonce or her people," he says. Instead, the change was made "for consistency," because Bush is gearing up to release Spanish language ads and wants all the clips to have the same feel, according to the Tribune.
Copyright 2013 ABC News Radio