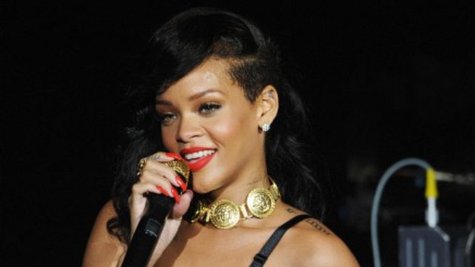 Depending on how you look at it, Rihanna's whirlwind 777 promotional tour last year -- which saw her performing in seven countries in seven days -- was either a public relations disaster or a huge success. It helped her album Unapologetic debut at #1, but many who were part of the tour described is an absolutely hellish experience. Now, fans will be able to draw their own conclusions, courtesy of a documentary special about the event.
Rihanna 777 , airing Monday, May 6 on Fox, promises a behind-the-scenes look at that tour, which packed the singer, journalists and fans from around the world onto a 777 jet and whisked them to Mexico City, Toronto, Stockholm, Paris, Berlin, London and New York City, all in the space of a week.
The special doesn't sound as if it's a whitewash job that portrays the junket as a fantastic experience. Fox says the special will feature a look at the "backstage chaos" that went on during the "often turbulent tour."
Rihanna 777 will air at 8 p.m. ET/PT.
Copyright 2013 ABC News Radio