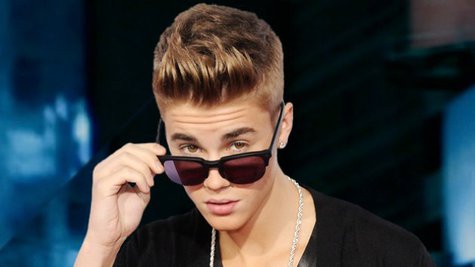 Don't believe those reports that Justin Bieber was kicked out of his Paris hotel for bad behavior. Just like the situation with that club that allegedly kicked him out on his 19th birthday, Justin decided to leave the hotel on his own.
The story started with a French journalist Jean-Marc Morandini , who wrote on his blog that Justin had been ejected from Paris' ritzy Hotel Le Meurice because of "his behavior" and because all his fans gathering outside the building were creating a "nuisance."
But Justin's rep tells E! Online that the singer wasn't kicked out of the hotel: he simply decide to move to the Mandarin Oriental because there wasn't enough security. Said the rep, "There wasn't even an underground entrance for him at the other hotel and the security was too lax given the size of the crowds."
And a spokesperson for LeMeurice confirms that story, telling E! Online that the singer "decided to leave Le Meurice," and added, "It was his decision. We would have loved to keep him staying here." As for the reports of bad behavior, the rep said that Justin "had no attitude at all" during his stay and there was "no trouble."
"loving Paris," tweeted Justin on Monday.
Copyright 2013 ABC News Radio