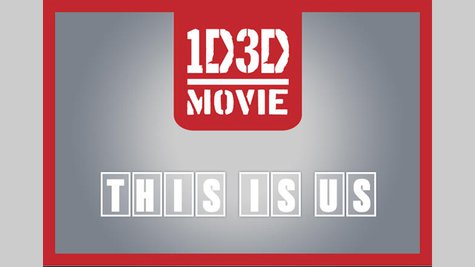 More than one month after releasing the trailer for their upcoming 3D film, One Direction has announced the project's official title.
It had previously been referred to as 1D3D , but on Monday it was given the title This Is Us . The group revealed the title on Twitter after having fans uncover and then unscramble all of the letters in the title.
1D's Niall Horan tweeted afterward , "guys, happy to announce that our movie is going to be titled This is Us . What do think of it???"
His band mate Liam Payne added , "guyssss so proud to announce that our upcoming movie is officially titled 'This Is Us'! Cant wait for you guys to see itttt!!"
This Is Us , directed by Morgan Spurlock , hits U.S. theaters on August 30.
Copyright 2013 ABC News Radio