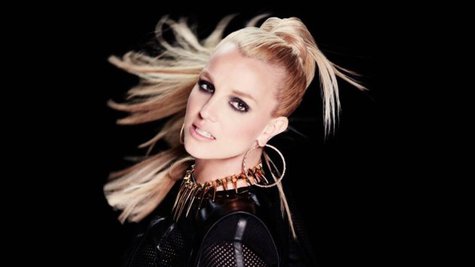 Britney Spears ' Las Vegas residency deal is getting closer and closer to becoming reality: published reports state that the singer will be in Sin City this week to do a walk-through of the theater where she'll be performing.
Writing in the Las Vegas Sun , Robin Leach says that the number of shows that Britney will perform over a two-year residency -- previously a point of contention in the negotiations -- has now been settled upon. A source told Leach, "[The deal is] very, very close to being finalized and becoming official...days rather than weeks."
The Britney fan site BreatheHeavy.com says that Britney will arrive in Vegas towards the end of the week to get a good look at PH Live, the theater at Planet Hollywood that will host her show. In addition, sources tell Leach that she'll be looking at luxury homes, just in case she decides not to stay in a hotel when she's performing.
"She wants to get familiarized with the city. Britney has really only seen Las Vegas on very quick visits for one-night shows and club appearances," an insider told Leach. "She's a single mother with two young sons and wants to get to know what Las Vegas is all about off the Strip."
As for when this residency would begin, insiders tell Leach that since it has to be conceptualized, created and produced, the earliest Britney's show will get off the ground is this fall, or early spring of next year.
Copyright 2013 ABC News Radio