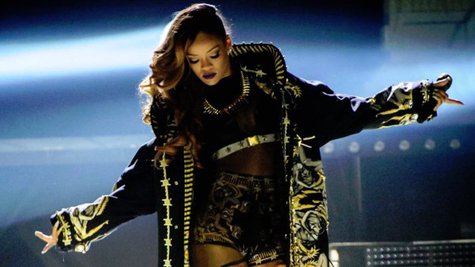 Rihanna 's tour buses were stopped, then searched, at the border between Michigan and Canada Wednesday after a drug-sniffing dog caught a whiff of weed, law enforcement sources tell TMZ . The singer, who just wrapped up shows in Montreal and Toronto, was not aboard any of the 10 buses that were stopped at the Ambassador Bridge, connecting Windsor, Canada, and Detroit.
It all started when inspectors smelled marijuana in one of Rih's tour buses, and a secondary search of each bus was launched, according to TMZ. The site adds that a drug-sniffing dog singled out a male passenger, who was cited with a civil penalty after he was found to possess a small amount of weed.
Barring any other hold-ups, Rihanna is expected to continue her Diamonds world tour, with a concert in Detroit on Thursday.
Copyright 2013 ABC News Radio