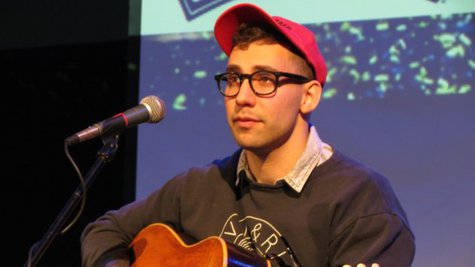 Jack Antonoff has created something special for the kids. The fun. guitarist tells Billboard that he's created an album's worth of material for a touring version of the PBS children's show Super WHY! .
"I produced and recorded the whole thing, and I must have written at least 15 songs," he says, noting that they were inspired by the concept of "You've Got the Power!"
This isn't the first time that Jack has written music for children, though. The guitarist previously wrote the song "It's Fun to Dance" for Nick Jr.'s Yo Gabba Gabba! with his former band, Steel Train . Jack says writing children's music is important to him because of the impact that it had on him when he was little.
"I grew up on Raffi ," he explains. "That was my first impression of what a rock star was."
You can expect to hear Jack's new tracks performed live on Super WHY! 's upcoming tour, which kicks off on April 2 at the Paramount Theatre in Seattle, Washington.
Copyright 2013 ABC News Radio