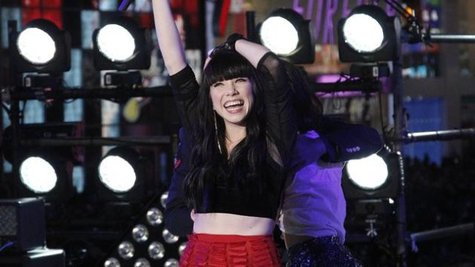 Carly Rae Jepsen 's "Call Me Maybe" inspired lip sync videos by everyone from college swim teams to Justin Bieber , but there's a new one that may motivate the singer to show up at a school dance.
Saint Louis University High School junior Josh Ritter recorded his version of Carly's song from his wheelchair to invite the singer to the school's dance in May. Turns out the song was a big inspiration to Josh during his physical therapy sessions as he recovered from surgery to remove a large spinal tumor.
Filmed at the St. Louis Children's Hospital, the video starts like an action movie -- complete with dramatic theme music and a Star Wars type scroll detailing Josh's medical challenges. We learn that Josh was temporarily a paraplegic after the seven-hour spinal surgery, that after extensive therapy he's started walking and that "when the going got rough, one song energized" him.
In the video, Josh wheels through the hospital lip syncing as hospital staffers, administrators, visitors and the hospital's mascot join in and dance. During his big finish Josh walks up several stairs and signs off with a wink. On the video's YouTube page , Josh writes, "Carly Rae Jepsen, will you go to my dance with me? Maybe? My people will be in touch." He also provides an email address and a Twitter handle, should Carly want to reach out.
Copyright 2013 ABC News Radio