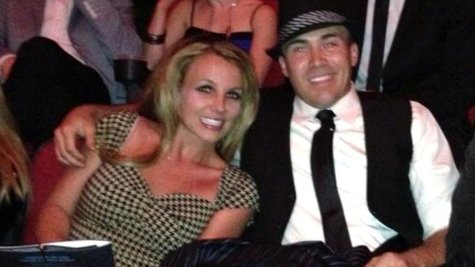 No matter what happens between Britney Spears and her new boyfriend David Lucado , he won't be spilling details of their romance to a tabloid...because a new report claims he had to sign a confidentiality agreement before the two started dating.
A source tells RadarOnline that Britney's dad Jamie, who controls her conservatorship, has known David for a while, thinks he's a good guy and initially figured he'd be a good choice to "keep Britney company" after her breakup with Jason Trawick . But the source claims that Mr. Spears insisted that Lucado undergo a background check and sign the agreement before Lucado and Britney could start spending time together.
"David had absolutely no problem with it, and completely understood why it was being done," reveals the source.
Now, the relationship has blossomed into a romance, but the source insists that David isn't trying to take advantage of the twice-divorced mom of two, who's expected to announce a Las Vegas residency soon. He "genuinely cares for Britney," dishes the source, adding, "David is very protective of Britney, and isn't dating her for fame."
Copyright 2013 ABC News Radio