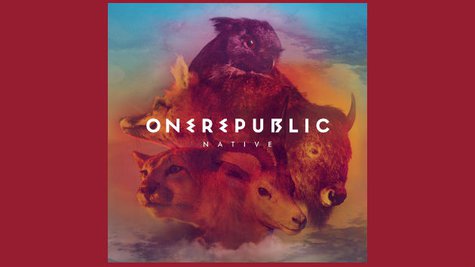 OneRepublic 's new album Native was supposed to come out last fall, but it wasn't actually released until just this week. OneRepublic frontman Ryan Tedder says even though fans had to wait, ultimately, the delay resulted in a better album.
"It's just like anything with time: everything gets better. There are songs that would not have made this album had we not delayed it to the very date that we did," Ryan tells ABC News Radio. He adds, "I mean, I would have taken another three months! That's the problem with me. You have to give me a deadline or I will keep going. So, it's a good thing we had a deadline!"
OneRepublic recorded Native all over the world, including France, Greece, England, Canada and, of course, the U.S. Guitarist Zach Filkins tells ABC News Radio that all that globe-trotting impacted the sound of the album.
"Going to a different place...writing music in whatever place you're at, so many things come from that that would not have happened had you been locked in some studio somewhere in the U.S., you know what I mean?" he says. "When you travel, everything is different...except for Starbucks coffee. That's the same."
The cover of Native is unusual in that it doesn't show the band: instead, it shows a collection of wild animals, with each one representing a band member, though they won't reveal which animal represents who.
"The concept, I think, was pretty simple," explains Zach. "We're five very different guys, and a lot of times we may look similarly dressed, but the way we are, where we come from, everything is so different. We decided to sorta capitalize on that. And also, we just didn't want 'the cover with our pictures.' We thought we'd kinda play around with that concept and have it be more of an animal thing."
As for Native's sound, it's a unique blend of folky, organic sounds and electronic sounds, which, as it happens, are the two hottest musical trends right now. "That wouldn't have happened any time prior to 2013," Ryan explains of this strange pairing. "It's just because it's where the world's at and our job is...to reflect culture and so we're taking it all in, too."
But, he adds that while they want some of the "chaos" that you hear in what's called EDM, or electronic dance music, OneRepublic definitely is "not an electronic act at all."
OneRepublic will perform their new single "If I Lose Myself" on Thursday night's American Idol results show.
Copyright 2013 ABC News Radio