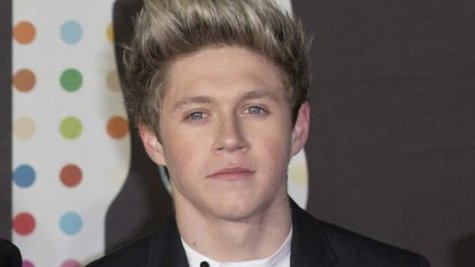 Screams and giggles greeted best man Niall Horan as he arrived to his brother Greg 's wedding on Wednesday. According to the Irish Independent , while in Ireland for the event, Niall was mobbed by about a hundred One Direction fans eager to catch a glimpse of the singer as he arrived to St Michael's Church.
Niall did his best to balance best man duties with pop star demands. After using his black Range Rover to chauffeur brother Greg and dad Bobby to the church, Niall greeted and signed autographs for fans while insisting the day was about Greg and soon-to-be sister-in-law, Denise Kelly . Though fans probably snapped plenty of pics, Niall's participation in the nuptials were also filmed for the forthcoming One Direction 3D movie This Is Us, which opens in U.S. theaters on August 30.
Three security guards were employed to help any overzealous fans maintain boundaries, though the Irish Independent reports only one incident of a nosy fan who climbed into Niall's SUV before service started at 1:30 p.m. after the bride arrived a fashionable 30 minutes late.
Niall even found some downtime during the visit. On Tuesday night, the brothers watched a sporting match on TV at a local pub, while earlier, Niall was spotted at a local shop picking up a guitar, which he brought with him to the reception.
Copyright 2013 ABC News Radio