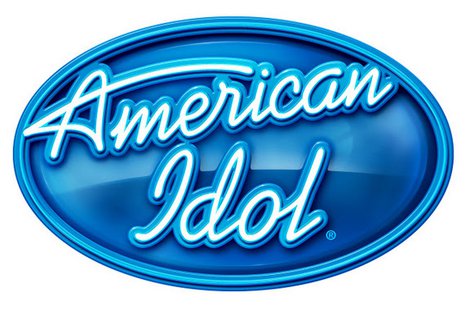 American Idol 's top four contestants met with mentor Harry Connick, Jr. before their performances Wednesday night. They sang current pop hits in the first round and standards in round two. Of course, Keith Urban , Randy Jackson , Nicki Minaj and Mariah Carey were there to offer their critiques. Here's what happened:
Angie Miller kicked the night off behind the piano singing a stripped-down, slightly Latin version of Rihanna 's "Diamonds." Keith felt like Angie's arrangement of the song kept the tune from really taking off, and Nicki called it "bland" and "lackluster." Randy agreed with Keith's critique of the song, but he did like Angie's short shorts. Mariah felt like Angie played to the camera instead of getting lost in the song, but Mariah stopped short of saying she actually agreed with Nicki's comments. Mariah also dissed Nicki for never having a #1 hit like "Diamonds" on the Billboard Hot 100. Mariah has 18 chart toppers on that tally.
Amber Holcomb was up next, performing "Just Give Me a Reason" by Pink and fun. 's Nate Ruess . She struggled with the lyrics in the mentoring session with Harry. Thankfully, she had all the words down cold for the actual performance. Nicki said the voice was there, but she felt Amber was disconnected at times. Randy thought nerves may have gotten the best of Amber, and Mariah wanted to see that confident Amber they've seen in the past. Keith explained that Pink songs are quite hard to sing, so he gave Amber a little slack on her nerves.
Candice Glover took on the Bruno Mars hit "When I Was Your Man" because she had an emotional connection to the song. Harry applauded Candice for singing the song from a storyteller's perspective since she didn't change the pronouns. Randy said, "That's how you sing a song," and Mariah said this performance set her apart from everyone else in the competition. Keith called it a "winning performance," and Nicki led the judges in a delayed standing ovation. Nicki added that Candice felt and looked like a current R&B star with this performance.
Kree Harrison sang Carrie Underwood 's "See You Again," a song Carrie herself sang on the Idol stage just a few weeks ago. Harry said he liked Kree's version of "See You Again" better than Carrie's. Mariah felt Kree was very connected to the song and very authentic. Keith was disappointed Kree didn't use the band to take advantage of the power ballad's power, but he said her voice was "faultless." Nicki said Kree sang with her eyes and from her heart. Randy praised Kree's vocal performance too. Harry came onstage to congratulate Kree at the end of the judges' comments.
In the second round of standards, Angie decided to perform a power ballad version of "Someone to Watch Over Me," which is one of her mother's favorites. Keith loved the clarity and presence in Angie's voice, and Nicki said Angie reminded her of a Disney princess with her look and voice. Randy didn't love the arrangement, but he said Angie could sing anything. Mariah had a little dust-up with Nicki when she said Nicki had told Angie to sing at the top of her register all the time. Nicki said Mariah misheard her and offered Mariah a Q-tip to help her clean her ears out.
Amber revisited "My Funny Valentine," which she sang in Las Vegas. Harry realized Amber had no clue what the lyrics meant, and he could see her improve once she understood what the song is about. The judges gave her a standing ovation, and Mariah said she looked like a budding red rose in her red pantsuit. Amber started crying during the critique, and Nicki told her to stop the tears because she has a lifetime ahead of her to keep singing. Randy said Amber made a lot of believers with the last half of that performance, and Mariah said Amber's spirit was bigger and better than ever with this performance.
Candice sang the Billie Holliday version of "You've Changed," and Harry encouraged her to really connect with the lyrics and stick with the melody. Her masterful delivery earned another standing ovation from the judges. Randy told her speak her truth and keep singing those vocal runs. Mariah said, "There is no critiquing that," and called Candice "anointed." Keith loved watching Mariah watching Candice's performance, and he called it a really great performance.
Kree closed out the night singing "Stormy Weather," and Harry encouraged her to take out those vocal licks and focus on the melody. Mariah loved Kree's elegant look, but she thought Kree might have chosen a more bluesy standard. Keith told Kree to never lose her instincts when it comes to her voice. Nicki thought this performance was a little sleepy, and Randy said she should have gone with the bluesier Etta James version of "Stormy Weather" instead of the straighter Lena Horne version. Harry came to the judges panel to defend his statement. It was obvious the producers were telling the judges to stretch since the show was running a little short on content.
All four contestants came onstage to close out the night with a high-energy performance of the Little Mix s ong "Wings."
Someone is going home on American Idol 's results show Thursday night at 8 Eastern. David Cook , Will.i.am and Harry Connick, Jr. are set to perform.
Copyright 2013 ABC News Radio