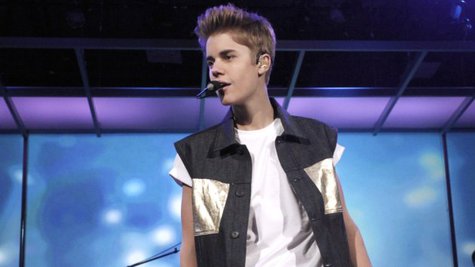 Justin Bieber reportedly caused a ruckus at an Istanbul, Turkey airport Wednesday when he and his entourage blew through passport control without presenting their travel documents.
Team Bieber -- around a dozen strong -- went straight for the cars idling outside Wednesday night with airport officials in hot pursuit, according to the Dogan News Agency. Eventually, airport security reportedly agreed to do the security check curbside and allowed the singer to go on his way.
Fanatical Beliebers were waiting for Justin as he stepped off his private plane, but were disappointed when his bodyguards whisked him into the waiting vehicles. He's due to give a concert Thursday night to a sold-out crowd at Istanbul's Technical University's sports arena and, according to his Twitter page, he can't wait. "Turkey is crazy right now," he wrote . "We ready."
The Turkish kerfuffle is yet another public misstep for Justin, who in the last few months has made news for walking through an airport half-naked, trying to bring a monkey into Germany without proper documentation, making what some felt was an insensitive comment about Holocaust victim Anne Frank , wearing a variety of crazy headgear, allegedly getting into a fight with his neighbor, and more.
Copyright 2013 ABC News Radio