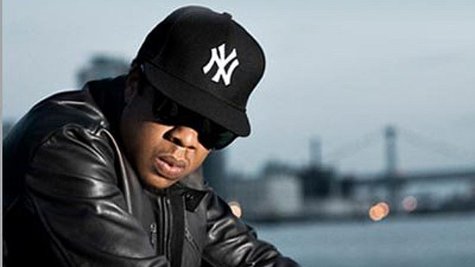 Chill out, guys. Contrary to rumors, Jay-Z is not dissing Taylor Swift on "100$ Bill," his new song off the soundtrack for the upcoming movie, The Great Gatsby . In fact, when Jay mentions Taylor's name on the track, he's not talking about the superstar singer at all: he's using her name as a metaphor for cocaine.
Young Jeezy took a similar route when he titled one of his songs after the slang term for cocaine -- "White Girl." On the track, he raps, "You know we keep dat white gurl: Christina Aguilera /My jewelry too loud, babygurl I can't hear ya." For the record, Christina's dad is Ecuadorian.
On "100$ Bill," Jay recalls his early days of hustling, rhyming about the times when he'd "move coke through Maryland." Then boasting about all the cash he raked in before he went the straight and narrow, Jay spits, "That cheese made us constipated couldn't tell us s**t/Took that, Taylor Swift to a hundred f**king million, bitch. I'mma let y'all continue but..."
That "I'mma let y'all continue" line is a reference to the time when Jay's pal Kanye West interrupted Taylor's acceptance speech at the MTV Video Music Awards. We'll give Hova the benefit of the doubt and assume he was poking fun at the situation, not at the singer.
Copyright 2013 ABC News Radio