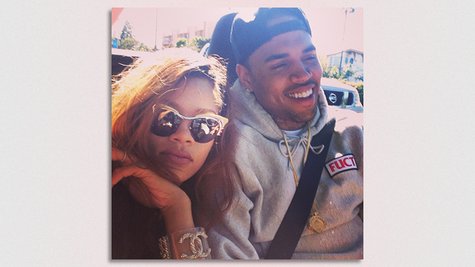 Chris Brown and Rihanna have split again.
Chris confirmed on Australia's Kyle and Jackie O radio show Sunday that the two are spending time apart. He explained to the hosts that he wanted to "see as many girls as possible" while celebrating his birthday "solo" in New York, Los Angeles and Las Vegas.
But what about Ri-Ri? Chris, who turned 24 on Sunday, said, "I'm always going to love that person, but people have differences, and people have different wants and needs."
Chris added, "She's a young girl. I can't really be focused on wife-ing somebody that young at the end of the day. And I'm young too." Rihanna is 25.
As you know, Chris and Rihanna initially went their separate ways after he assaulted her in 2009.
At his Vegas bash on Saturday night, Chris was spotted with ex-girlfriend Karrueche Tran , according to the Las Vegas Sun .
Copyright 2013 ABC News Radio