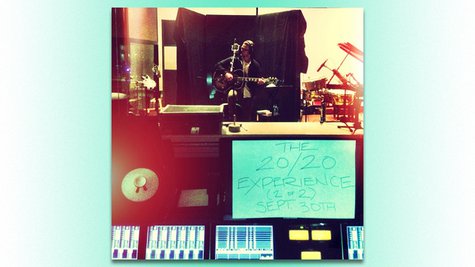 Are you ready to experience more of Justin Timberlake this September?
JT announced Sunday on Instagram that the follow-up to his chart-topping album The 20/20 Experience will drop on September 30. He posted a photo of himself playing a guitar in the recording studio, with a handwritten message on a sheet of paper revealing the release date.
It had previously been reported that Justin's next album -- he calls it "The 20/20 Experience (2 of 2)" in his Instagram photo -- would debut in November.
The 20/20 Experience was released in March, selling 968 thousand copies in its first week to reach the top spot on the Billboard 200.
Copyright 2013 ABC News Radio