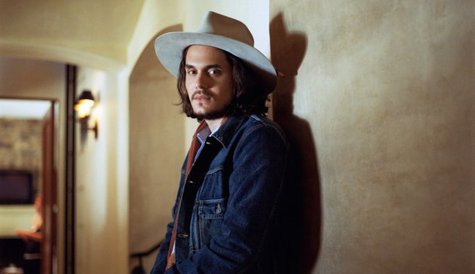 Looks like John Mayer put all that time he spent recovering from his throat ailment to good use: he just announced that he's putting out a brand-new album this summer, a little more than a year after the release of his 2012 album Born and Raised .
On his Tumblr blog , John wrote, "New record this Summer… Not a Born and Raised 'plus'… A new group of songs to bring the whole thing up to date with Summer 2013."
He added, "I have that hunger that always precedes something meaningful. See you all soon. And thanks for the warm welcome back to the stage. Getting back on it a little at a time."
The "warm welcome" John mentioned likely refers to the recent concerts he played in New Orleans and Tuscaloosa, Alabama. Those shows marked his first full-length live appearances since vocal cord issues caused him to scrap his entire tour. He also made some high-profile live appearances in the past month at the Academy of Country Music Awards, the Rock and Roll Hall of Fame induction ceremony and Eric Clapton 's Crossroads Guitar Festival in New York City.
In March, John told Billboard that he was looking forward to playing new songs on his summer tour, which gets underway in July with opening act Phillip Phillips .
Copyright 2013 ABC News Radio