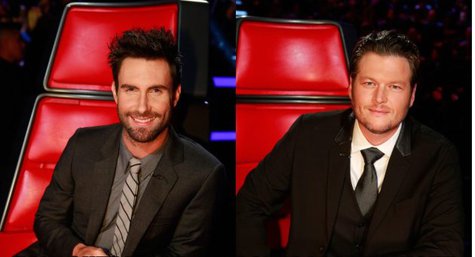 The bromance between Adam Levine and Blake Shelton is one reason why The Voice has become one of the most popular reality shows on TV. And in real life, they like each other, too. Right? Don't they? Well....apparently only Sara Bareilles knows for sure.
As a goof, Sara , who's an old friend of Adam's, tweeted , "Man is yelling that The Voice is the best show on television. He says, 'Adam and Blake really like each other!!' @adamlevine is it true?" Adam replied to Sara, "No. I don't like @blakeshelton."
Sara responded to both Adam and Blake, "I knew it. I'm sorry he has to find out this way. But I'm glad to bring a little clarity to the situation."
Of course, the entire thing was a big joke, which fans who read the exchange enjoyed. One even suggested that Sara, a former judge on The Sing Off, would be a great mentor on the next season of The Voice.
Copyright 2013 ABC News Radio