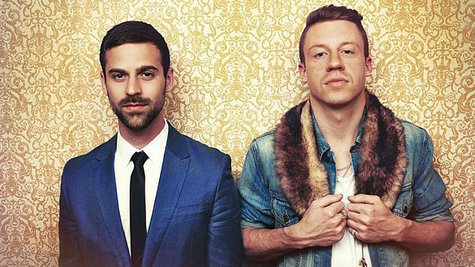 2013 has been quite a year for Macklemore & Ryan Lewis . Following the success of "Thrift Shop," the duo has now scored a second #1 hit, and made chart history in the process.
Billboard reports that with "Can't Hold Us" topping the Hot 100, Macklemore & Ryan Lewis become the first duo in history ever to send their first two singles to #1. And they're the first act overall -- solo, group or duo -- to hit #1 with their first two singles since Lady Gaga did it back in 2009.
Both "Thrift Shop" and "Can't Hold Us" are from the duo's debut album The Heist . It debuted at #2 when it was first released back in October.
Copyright 2013 ABC News Radio