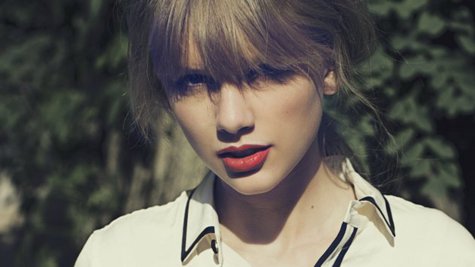 " Taylor Swift ? She's that singer who dates all those guys and then writes songs about them, right?" That's probably the general perception of the Grammy-winning star, but a friend says it's a wrong one. In fact, he says, Taylor isn't a serial dater at all.
Ed Sheeran , Taylor's friend, sometime duet partner and current opening act, tells OK! magazine , "The rumor that she dates a lot of people is a misconception, because in the time that I've known her, which has been almost two years now, she has dated two people. Fact!"
He adds, "In her entire life, I think she's dated around five or six people. I mean, I have female friends at home who would not have the same reputation as Taylor in media that have been with ten times more people than her."
Ed says that he gets upset when people take shots at the singer for her love life, and her string of famous exes, which include Jake Gyllenhaal , Harry Styles of One Direction , Joe Jonas and Taylor Lautner .
"I don't like when people take shots at her because I do know her personally, and I think people get the wrong end of the stick," he explains. "She's so successful, and she's so nice and sweet to everyone that she meets, there is nothing bad to say but she was being pictured with a lot of dudes."
When asked who Taylor should date next, Ed laughed, "A vet. She likes cats."
Copyright 2013 ABC News Radio