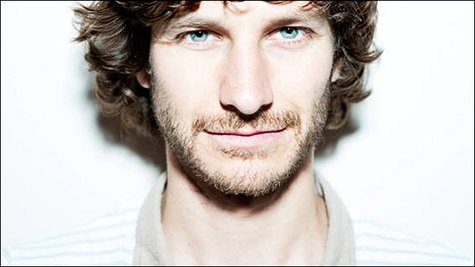 Gotye 's hit "Somebody That I Used to Know" was one of last year's biggest hits, topping the charts worldwide and winning several Grammys. If you assume that Gotye is now a millionaire as a result of that song, you'd be correct...but it he could have made even more: turns out the Australian singer seemingly signed away a huge chunk of the royalties to a guy who died a decade ago.
The Australian paper The Courier Mail reports that before "Somebody That I Used to Know" became a worldwide hit, Gotye agreed to split the profits from the track 55/45 with the estate of South American guitarist Luiz Bonfa , who died 10 years ago. Why? Because Gotye sampled the guitar hook from Bonfa's 1967 song "Seville" and used it to create the track. You can hear it in the beginning, and then throughout the song.
According to the paper, the song, which marks its one-year anniversary on the Australian charts this month, has sold more than 13 million copies worldwide. Based on the royalty rate Gotye earns just on downloads of the song, the paper figures that Bonfa's estate has already earned more than a million bucks so far. And, says the paper, that doesn't even take into account revenues from streaming, YouTube hits or radio airplay royalties.
As for why Gotye would have made such a deal, a music industry analyst tells the paper that at the time, he was a struggling artist, and it may have seemed like a good idea to split the songwriting royalties in order to gain access to the sample.
Last year, before the song hit #1, Gotye told ABC News Radio that Bonfa's son told him that he approved of the singer's use of his dad's music in the song. He probably approves of it even more now.
Copyright 2013 ABC News Radio