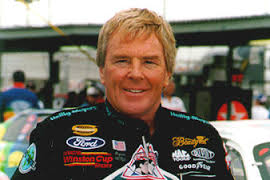 BOGER CITY, NC (WSAU) - Wisconsin racing legend Dick Trickle is dead.
The Wisconsin Rapids native who spent most of his life behind the wheel of a race car in Wisconsin and in NASCAR was found dead in a North Carolina Cemetary from an apparent self-inflicted gunshot wound Thursday. He was 71. First responders arrived at Forest Lawn Cemetery in Boger City, North Carolina to find Trickle's body next to his pickup truck.
A media report claims the Lincoln County North Carolina Sheriff's Department received a phone call believed to be from Trickle saying that "there would be a dead body and it would be his." When authorities tried to call the number back, no one answered.
Trickle was 48-years-old when he was named Rookie of the Year in NASCAR's Winston Cup in 1989, which is now known as The Sprint Cup.
Trickle raced in 303 Sprint Cup races over 24-years, but never won on the big circuit. He did have 36 top ten finishes in NASCAR.