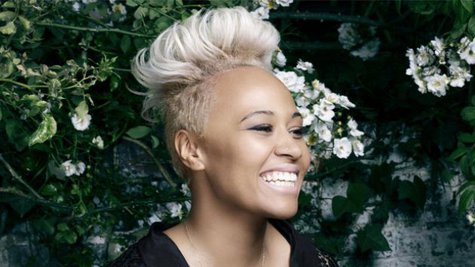 Thursday night in London, Olly Murs , Coldplay and Emeli Sandé will be battling it out for the U.K.'s prestigious Ivor Novello Awards, which salute the best in British and Irish songwriting each year.
Emeli's song "Next to Me" is up for two awards this year: Best Song Musically and Lyrically and Most Performed Work. That takes into account how many times the song has been heard on the radio and on TV.
Also up for Most Performed Work are Coldplay's "Paradise" and Olly Murs' "Dance with Me." That song is featured on Olly's U.S. debut album Right Place Right Time, which came out last month.
The Ivor Novello Awards, named after a popular Welsh composer, singer and actor who was famous in the first part of the 20th century, are voted on by songwriters. Last year, Adele was a double winner.
Emeli says she wrote her nominated song "Next to Me" after being inspired by all the wonderful men in her life, including her husband.
"He's been with me through everything. He's been by my side," she tells ABC News Radio. "As with my manager -- he's been with me since I was 16...I've got some really frickin' great men in my life and you never hear songs about them!"
She adds, "Sometimes you hear cheesy songs about it, but I really wanted to make something that was quite poetic...I have some really stable relationships. So I wanted to celebrate loyalty and love and play it on the radio."
Asked if he has a chance to win, Olly tells ABC News Radio, "I don't know...I think 'Paradise' and 'Next to Me' are two massive songs. So, to be honest it's just more about being recognized I think more than anything. For any artist that writes music, to be recognized at such an established and at such a prestigious event, it's just an honor."
Copyright 2013 ABC News Radio