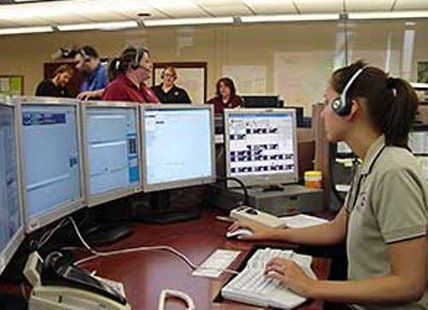 STEVENS POINT, WI (WSAU) - The final votes will be cast in the next 24 hours on whether or not to merge two emergency dispatch centers in Portage County.
Right now, the City of Stevens Point operates its own dispatch center across the street from the Portage County Sheriff's Department dispatch center. After several months of negotiation, the city council votes on the agreement tonight and the County Board decides tomorrow.
Stevens Point Mayor Andrew Halverson says having enough staff to adequately handle emergency dispatching is one of the benefits of merging now. "The city understands that we cannot continue our dispatch center given the staffing level that we have. The County also understands they can't continue on the path that they are on with the staffing level that they have."
County Executive Patty Dreier says the timing and the circumstances were right to reopen this issue, which has been talked about before but never made any serious progress until now. "What we ended up doing now in only a few months is to work through something that our two organizations, the city and the county, had hadn't been able to get over the bump on for something like 40 years."
Portage County just completed a major remodelling of their dispatch center to prepare it for expanded staff and a new 9-1-1 system. Merging at this time will save both units of government money for staff and for the upgraded system.