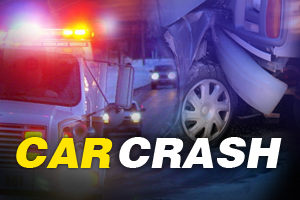 FOND DU LAC, WI (WTAQ) - Two men are injured following a crash in Fond du Lac County Sunday.
The Wisconsin State Patrol says it happened at 12:30 p.m. on Highway 23 at West Lane near Fond du Lac.
Authorities say a pickup truck driven by 23-year-old Jeffrey Keys of Fond du Lac was traveling westbound on Highway 23. Keys slowed to turn left onto West Lane when he was hit from behind by a pickup truck driven by 57-year-old Timothy Fashun of Eldorado.
Keys' vehicle skidded into the ditch and rolled over, ejecting the passenger, 27-year-old Michael Henke of Fond du Lac.
Henke and Keys were transported to Theda Clark Hospital with non-life threatening injuries.
Authorities say Fashun and Keys were wearing seat belts, but Henke was not.
Alcohol was not a factor in the crash. The incident remains under investigation.