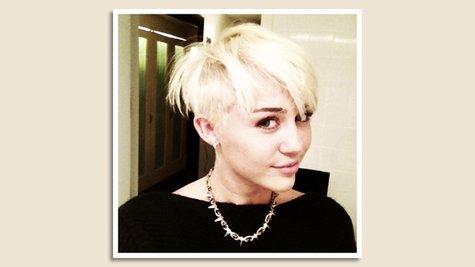 If Miley Cyrus is collaborating with Justin Bieber on a new recording, she isn't spilling the beans just yet.
E! Online has reported that Miley is working with Justin on some music, but when the website approached her Sunday about the speculation at the Billboard Music Awards, she simply acknowledged, "I know pictures are flying around."
Miley then added, "You guys will have to wait and see. I'm the biggest at top secrets. I've had this single ready for about a year, and I've had to keep my lips sealed and just not saying anything. So you'll see."
Miley was referring to her new single, "We Can't Stop," which will be released June 3.
Copyright 2013 ABC News Radio