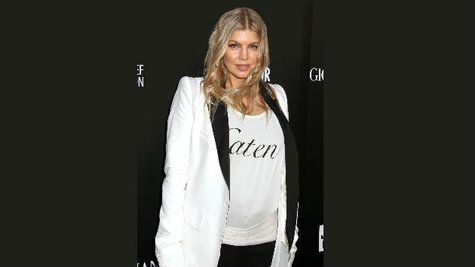 Fergie had better tells her band mates in the Black Eyed Peas to button their lips: It appears as though one of them may have accidentally revealed the gender of her baby.
Speaking to In Touch magazine on Saturday, Black Eyed Peas member apl.de.ap said, referring to his future relationship with Fergie's unborn baby, "Uncle apl.de.ap always gonna be around. She's probably going to be...." and then he stopped himself.
"Oh wait, he or she , is probably gonna be on tour with us, and I can't wait," he continued. "Fergie's been wanting this, and she's a great woman and she's going to be a great mother, too."
Many assumed Fergie and hubby Josh Duhamel are having a boy, because back in March, Josh referred to the baby as a "he," but he may have just been speaking generally.
Fergie revealed her pregnancy on Twitter back in February.
Copyright 2013 ABC News Radio