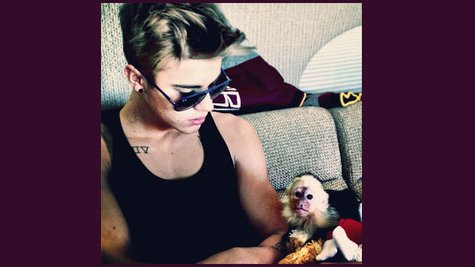 Let's hope Justin Bieber wasn't too attached to his pet monkey, Mally .
A spokesman for the Munich Customs office says Germany has "officially confiscated" the capuchin monkey, which was seized by Customs officials in the European country from Justin in March because he failed to provide the proper paperwork required to bring the animal there. Mally has been residing in a shelter based in Munich.
Customs office spokesman Thomas Meister tells E! News , "Justin Bieber has six weeks to bring more papers or contest this decision, but if we don't hear from him, the decision to confiscate the monkey will be legally binding." Meister adds that the office has not heard from Justin's camp since the monkey was taken away from him.
Meister says the plan is to move Mally, who is said to be in good health, to an undisclosed location -- it won't be a zoo -- next week.
Copyright 2013 ABC News Radio