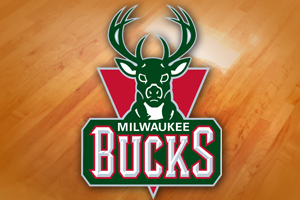 MILWAUKEE, WI (LEARFIELD-WSAU) Milwaukee Bucks' center Larry Sanders will be among 25 younger N-B-A players attending a U-S-A Basketball "Select Camp" in late July. The roster will not be officially announced until next month, but Sanders tweeted the news about his invitation yesterday.
He said it was an "amazing honor" to be chosen to work out and try out for Team U-S-A, which won the gold medal in the 2012 Olympics in London.
The Select Camp members will have three days of training in Las Vegas, and will then play a "showcase game" July 25th in U-N-L-V's arena. The U-S team's next international competition is in 2014, with the World Cup in Spain.
They'll also be gearing up for the next Olympics in 2016 in Brazil. U-S-A Basketball is expected to announce today that Duke coach Mike Krzyzewski (sheh-shess'-kee) will continue to coach the American squad – which is 62-and-1 under his leadership.