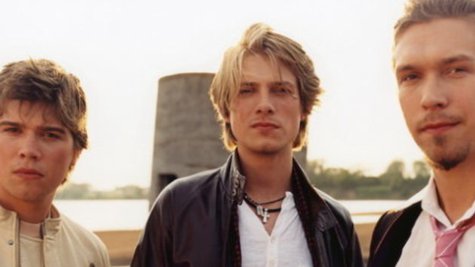 Hanson 's 1990s hit "MMMBop" is back -- as an alcoholic beverage. The band announced in late 2011 that it was developing an Indian pale ale called "Mmmhops." Well, that day has finally arrived, almost.
Hanson announced on their website Tuesday that Mmmhops pale ale is being brewed in partnership with Oklahoma's Mustang Brewing and will make its debut this fall when the trio hits the road in support of their album Anthem , due out June 18.
Proceeds from sales of Mmmhops-related merchandise, but not the beer itself, will be donated to the Red Cross to aid in Oklahoma tornado disaster relief efforts. The Hanson brothers are from Oklahoma.
"This tragedy hits close to home, especially since this community was among the first places our band performed together, including schools which were lost in the storm," Taylor Hanson said in a statement. "We are hopeful that the proceeds we can galvanize will play a lasting role in the recovery efforts."
Copyright 2013 ABC News Radio