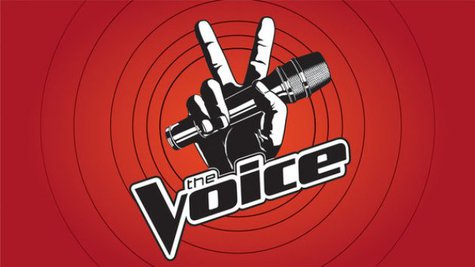 Team Adam Levine lost two members on Tuesday night's results edition of NBC's The Voice when host Carson Daly announced that Judith Hill and Sarah Simmons had received the lowest number of audience votes and were eliminated.
Adam was clearly tense prior to learning America's vote. As Daly stretched the moment while the camera focused on the contestants, Levine could be heard declaring, "I hate this country." A few seconds later, the camera showed him nervously awaiting the results, with fingers on both of his hands crossed.
The remaining top six:
Team Blake: Danielle Bradbery , Holly Tucker , The Swon Brothers
Team Shakira: Sasha Allen
Team Adam: Amber Carrington
Team Usher: Michelle Chamuel
Sheryl Crow kicked off the broadcast performing her new country single "Easy," accompanied by the members of Team Blake: Holly Tucker, Danielle Bradbery and The Swon Brothers.
Michelle Chamuel and Judith Hill collaborated on "Sweet Nothing," the Calvin Harris and Florence Welch collaboration.
The Swon Brothers and Sasha Allen performed "Don't You Wanna Stay" by Jason Aldean and Kelly Clarkson .
Sarah Simmons and Danielle Bradbery performed "A Thousand Years" by Christina Perri .
Amber Carrington and Holly Tucker performed "Does He Love You" by Reba and Linda Davis .
The live playoffs roll on next Monday night on NBC.
Copyright 2013 ABC News Radio
(You can hear the Levine comment at 1:14 in the video.)