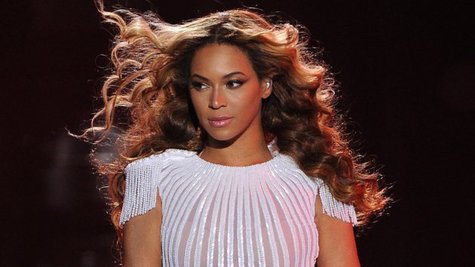 Many fans assumed that Beyonce's new album would be out by now. After all, she's already launched a tour, appeared in several ad campaigns, covered many major magazines, starred in an HBO documentary and leaked a couple of new tracks: all activities that normally lead up to an album release. But now it appears we may have to wait 'til November to hear Queen Bey's new music.
A Norwegian Beyonce fan named Olivia Krantz has posted on a blog that she met the star backstage after her recent concert in Oslo. At that time, Krantz claims, the singer told her when her album is coming out. While Google Translate doesn't do that great a job on Norwegian, the sentence, "'In November,' was the reply" is definitely present in Krantz's post.
Digital Spy , which evidently has a better command of Norwegian than Google Translate, reports that Krantz wrote, describing the post-show meet-and-greet, "Everything went so fast that I could only say that I love [Beyonce's new song] 'Grown Woman' and ask her when her album is coming. 'In November' was her answer, before her gaze drifted to the next fan. Got a faint feeling that she disliked the question." Stay tuned.
Copyright 2013 ABC News Radio