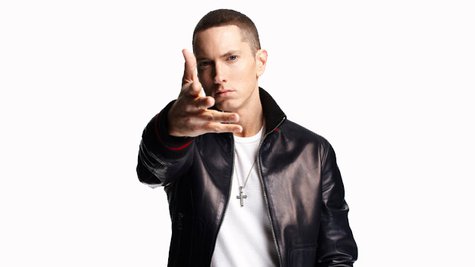 Earlier this month, NBC announced Eminem would be the musical guest this weekend on Saturday Night Live . Now, Slim Shady stars alongside host Kerry Washington in the official promos for Saturday's episode, but he doesn't look too thrilled to be there.
The Detroit rapper remains stone-faced while Washington expresses her excitement to be on the show. It isn't until the actress mentions plans to get dessert afterward that Em perks up slightly, and then nonchalantly says, "I love cupcakes."
For Em, this will mark his sixth performance on the show following his showcases in 1999, 2000, 2002, 2004, and most recently in 2010, alongside Lil Wayne . The appearance will help promote the "Rap God" emcee's upcoming album, The Marshall Mathers LP 2. The disc, which includes the Rick Rubin -produced single "Berzerk," hits shelves on Tuesday, November 5.

In other news, Eminem graces the cover of Billboard Magazine's upcoming issue, arriving on newsstands November 9.
Copyright 2013 ABC News Radio