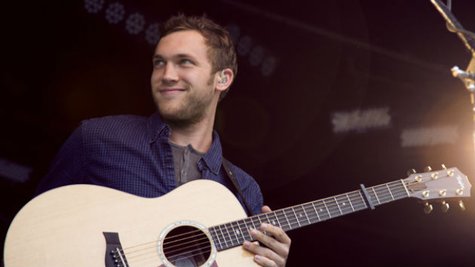 Phillip Phillips is doing something a little different in his latest video . The clip, for his new single "Where I Come From," is made up of live footage shot during an appearance at the Alaska State Fair in September.
Billboard premiered the clip on Wednesday; it shows Phillip and his band performing the song on an overcast and rainy day, on a stage at the foot of a mountain range, in front of a bunch of fans who look cold and damp, but happy.
Phillip told the publication, " The Alaskan background was a perfect complement to 'Where We Came From.' I hope everyone enjoys the scenery and music as much as I enjoyed making it."
"Where I Came From" is the third single from Phillips' platinum debut, The World from the Side of the Moon . He'll re-release the disc on November 19 with three live tracks, including "Where I Came From."
Copyright 2013 ABC News Radio