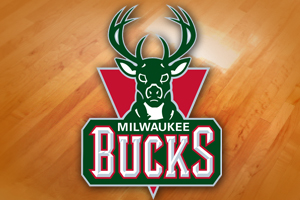 BOSTON, MA (LEARFIELD-WSAU) The Milwaukee Bucks came back from 22-points down last night to beat the Celtics in Boston, 105-to-98. The Bucks ended the game with a 10-0 run.
Zaza Pachulia had six points during that stretch, and 20 for the night. He put Milwaukee in front for good by hitting two free throws with 43-point-five seconds left.
Bucks' coach Larry Drew relied on a hot bench that scored all but five of Milwaukee's points in the fourth quarter, when the Bucks dominated 34-to-15. A solid defense held Boston to just 4-of-19 from the floor in the final 12 minutes. Milwaukee got 68 points from its bench players.
Gary Neal started at point guard in place of the injured Brandon Knight and Luke Ridnour. Neal had 14. Brandon Bass led Boston with 17 points. Vitor Faverani had 18 rebounds and 12 points, as the Celtics dropped to 0-and-2 under new coach Brad Stevens.
Injured guard Rajon Rondo brought some levity to the proceedings when he wore a beard costume, as the World Series champion Boston Red Sox were honored before the game.
The Bucks are now 1-and-1. They'll play their home opener tonight against Toronto, which is also 1-and-1.