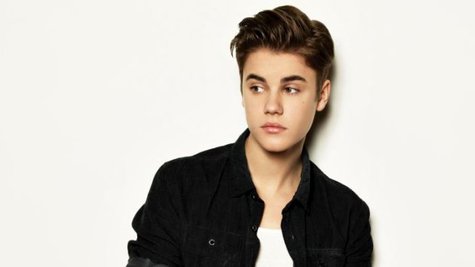 Justin Bieber 's in hot water again in Brazil, but this time, it's got nothing to do with alleged visits to a brothel. Turns out police suspect him of...graffiti.
The British paper The Daily Mail reports that Justin, is suspected of spraying the side of a hotel in the wee hours of Tuesday morning with the words "Beliebers 4 Life," drawings of faces and baseball caps and, ironically, the words "respect privacy." But graffiti is considered to be vandalism in Brazil, and carries a jail sentence of between three months to one year, according to the paper.
According to the paper, photographers called police to the alleged graffiti location, but they failed to arrest Justin; now an investigation is being launched into why. The paper reports, police then tried to catch up with Justin at his rented mansion, but he had already left the country and moved onto Paraguay.
The alleged incident is just the latest scandal for Justin, whose trip to Brazil has been anything but smooth sailing. There was the visit to the alleged brothel -- though a source claimed that the establishment was actually private club -- as well as reports of being kicked out of a hotel, which also have been denied. In addition, Justin stormed offstage during a concert in the country after being hit by a water bottle, and there was an incident where a fan who'd paid hundreds of dollars for a meet-and-greet with the singer allegedly was manhandled by his bodyguards.
A source close to Justin tells ABC News Radio that there is no comment on this latest incident.
Copyright 2013 ABC News Radio