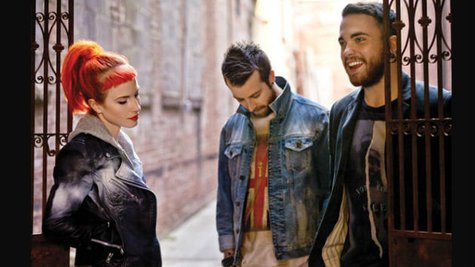 Paramore makes dreams come true for a pair of fans in the new video for "Daydreaming," the latest single from the band's recent, self-titled album.
In the four-minute clip , two young women from a small town fly off to London to see the band perform in concert. The duo has adventures exploring the city, ending with their arrival at the arena where Paramore is performing. The girls manage to slip past security and sneak a peek at the band in a rehearsal room backstage before heading to the front row to watch the group perform.
In addition to showing footage of Paramore performing the song in concert, the clip also features a number of scenes of the girls back their home town, so it's unclear whether they actually traveled to London or if the whole episode is just a daydream.
Paramore is currently out on the road promoting their latest record on the Self-Titled Tour, but will make a pit stop in New York City to perform their hit single "Still Into You" on ABC's Good Morning America on Friday.
Copyright 2013 ABC News Radio