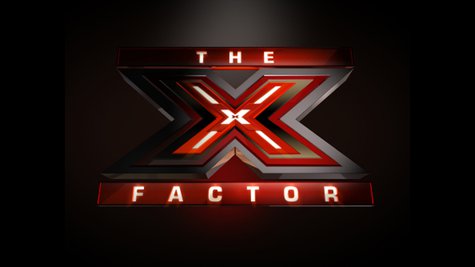 The X Factor paid tribute to Motown Wednesday night, with the top 12 finalists performing songs made famous by the legendary record label.
In an apparent nod to the night's theme, Kelly Rowland sported a 1960s-style hairdo. She was joined at the judges' table by Simon Cowell , Demi Lovato and Paulina Rubio .
At the start of the show, Simon announced that the panel decided to bring back Josh Levi following his elimination on October 29. He rejoined Paulina's "boys" category.
Josh was the first contestant to take the stage on Wednesday night, singing the Jackson 5 's "Who's Lovin' You." Kelly said Josh hit all the proper notes. Simon added that Josh proved he's "one heck of a singer." Paulina declared him to be a star.
Rachel Potter , a member of Kelly's "Over 25" category, belted out the Isley Brothers ' "This Old Heart of Mine (Is Weak for You)." Demi said she was worried that Rachel will pose a threat to her team. Simon thought it was "horrible" after a solid beginning. Kelly dismissed Simon's criticism and assured Rachel that she deserves to be in the competition.
Paulina protégé Carlos Guevara covered the Marvin Gaye classic "What's Going On." Kelly questioned the song choice. Simon said Carlos was "quite good," but contestants need to be "incredible" in order to advance. Paulina supported Carlos by telling him he was great.

Simon's country trio Restless Road tackled the Commodores ' 1977 hit "Easy." Demi gave a backhanded compliment to Simon, saying he picked a good song -- which she joked was released when he was in his 30s. According to Simon, Commodores singer Lionel Richie told him he liked the decision, too. Simon believes Restless Road will reach the finals.

Seventeen-year-old Ellona Santiago , one of the "girls" being mentored by Demi, performed The Supremes ' "Baby Love." Kelly raved that Ellona will go very far in her career. Simon noted that she is focused and determined to win. Demi said Ellona did an amazing job.
Kelly's rocker contestant Jeff Gutt , a native of Motown's home city of Detroit, offered his take on Lionel Richie's "Say You, Say Me." Paulina was caught off-guard by the selection, but in a good way. Simon called it the best vocal of the night to that point. Kelly said Jeff gave viewers "another layer" to consider.
Simon's boyfriend/girlfriend duo Alex & Sierra traded lyrics on their folksy version of Marvin Gaye's "I Heard It Through the Grapevine." Demi declared that it was sexy and hot compared to their showing last week. Simon said Alex & Sierra have risen up to the challenge two weeks in a row.
Kelly proclaimed that Khaya Cohen killed it with The Temptations ' "My Girl." Simon compared her vocals to that of the late Amy Winehouse . Khaya's mentor, Demi, stated that her vocals might be the best in the competition.

Carlito Olivero , one of Paulina's "boys," transformed The Supremes' "Stop! In the Name of Love!" into a heartbreaking ballad. Simon referred to it as "girly" and "over-theatrical." Paulina agreed somewhat with Simon but urged America to focus on Carlito's talent.

"Over 25" contestant Lillie McCloud drew an extended applause from the studio audience after her rendition of Stevie Wonder 's "All in Love Is Fair." Demi considered it to be a little outdated. It was the same opinion Simon offered to Lillie last week, to Kelly's dismay. This time, he said the 54-year-old Lillie was "absolutely fantastic," resulting in Kelly giving him a quick kiss on the lips.
The X Factor dipped into The Supremes' catalog once more when the female trio Sweet Suspense sang "You Keep Me Hangin' On." Paulina yelled, "I love you guys!" Kelly claimed there hasn't been a major all-girl group in a while, and Sweet Suspense should take advantage. Simon took exception to that comment, since the show produced Fifth Harmony last year. Nevertheless, Simon said there's something special about his group.
Demi's final contestant of the night, 13-year-old Rion Paige , sang a slowed-down version of "Ain't No Mountain High Enough." Kelly wasn't sure if she liked the arrangement. Simon thought it was beautiful, and an improvement from Rion's performance last week. Demi chimed in that Rion pulled it off by showing vulnerability.
Paulina's contestant Tim Olstad closed the show with the Jackson 5's "I'll Be There." Demi dismissed it as a "karaoke" performance. Simon, on the other hand, liked it, and commended Tim for taking criticism like a man. Paulina described Tim as a work in progress.
Two acts will be eliminated on Thursday night's results show, airing at 8 p.m. Eastern time on Fox.
Copyright 2013 ABC News Radio