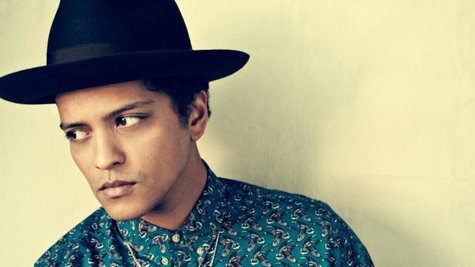 Among the numerous awards and honors received by Bruno Mars over the years, this is surely one of the most unique: he's been inducted into the 2014 Headwear Hall of Fame .
Each year, the Headwear Association, the hat industry's organization, selects six people known for their love of headgear to enter its Hall of Fame. This year, Bruno made the cut, as did another famous hat-wearing singer, Elton John . A fedora was Bruno's signature look when his career first took off, though lately, he hasn't been wearing a hat much, because of his curlier natural hairstyle.
The other inductees this year include actresses Diane Keaton and Sophia Loren , Queen Elizabeth II , and director Spike Lee . There are now a total of 36 celebs in the Hall, ranging from Frank Sinatra and Princess Diana , to Johnny Depp and Madonna .
Copyright 2013 ABC News Radio