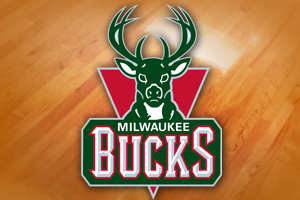 MILWAUKEE, WI (LEARFIELD-WSAU) No criminal charges will be filed against Milwaukee Bucks' center Larry Sanders for a night club incident last weekend in which he injured a thumb.
Milwaukee County chief deputy district attorney Kent Lovern said his office would refer the case back to Milwaukee Police -- and they can decide if any municipal citations should be issued. The incident occurred early last Sunday morning at Apartment-720, a downtown night club. Lovern said the incident involved numerous people including Sanders -- and the police department's investigation could not figure out who started the altercation.
Media reports said Sanders, a fourth-year pro with the Bucks, allegedly broke champagne bottles over a man's head, and punched another man in the face. However, today's comments seem to indicate that such a thing could not be proven. Defense lawyer Michael Hart told the Journal Sentinel that prosecutors determined that Sanders has quote, "no criminal culpability, and won't be charged."
The Bucks sat out Sanders in Wednesday's Milwaukee home win over Cleveland. The team cited Sanders' thumb injury, while admitting an undisclosed "incident."